My workshops focus on exploring the ways we sense and occupy rhythm through our bodies in space, understanding rhythm as something physical and visceral. Through play, collective and individual investigation, improvisation and devising tasks, these sessions open up the potentials of rhythm in movement, language and sound on stage, and the ways these can transform our experience, and shape the meaning of a performance.
Upcoming Workshop Dates:
South of France, 12th-18th August, 2019
See below for details and also visit testimonials
India, October – December 2018
14th October until 4th November – Maharasthra
This year I will be teaching as part of the Duende School of Ensemble Physical Theatre in India.
The first block of training will take place at Kamshet – a remote, residential rural retreat centre about 4 hours from Mu
mbai. There we will live, eat and train together for 20 days, encountering the core approach to ensemble, physicality and performance that is at the heart of The DUENDE School, an approach called
Self-With Others
. Each morning there will be core training, each afternoon you will encounter key performance skills and engage in solo and shared creative tasks, each evening there will be a chance to perform. It will be an intense immersion in being a performer of physical ensemble work, on the edge of a lake in the shadow of the mountains of rural Maharashtra.
5th November until 11th November.
Contact: manjari@duende-ensemble.com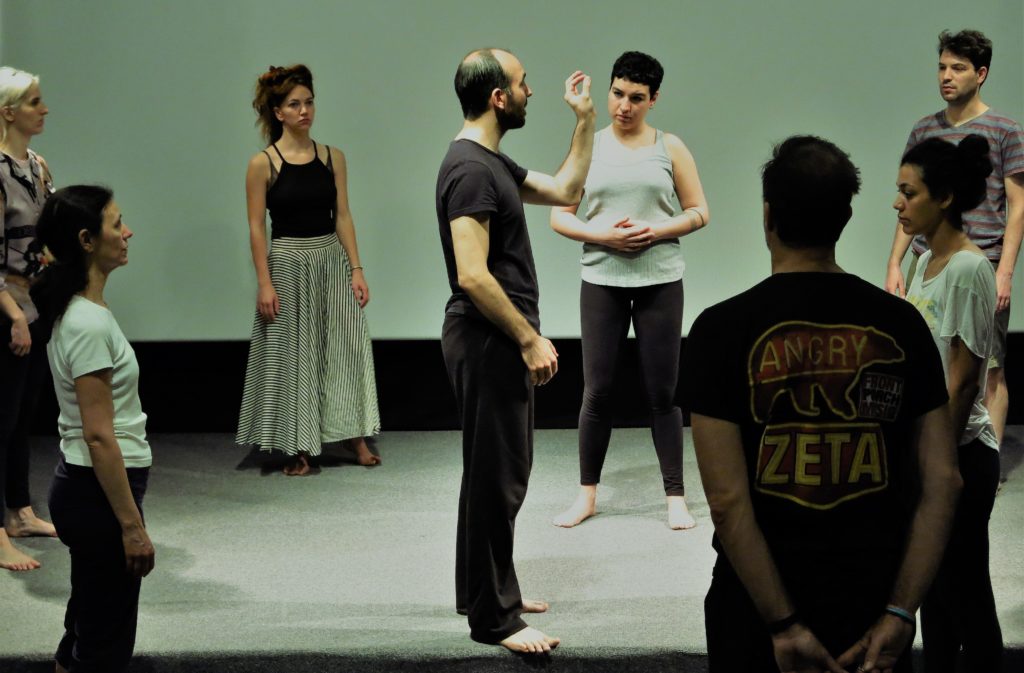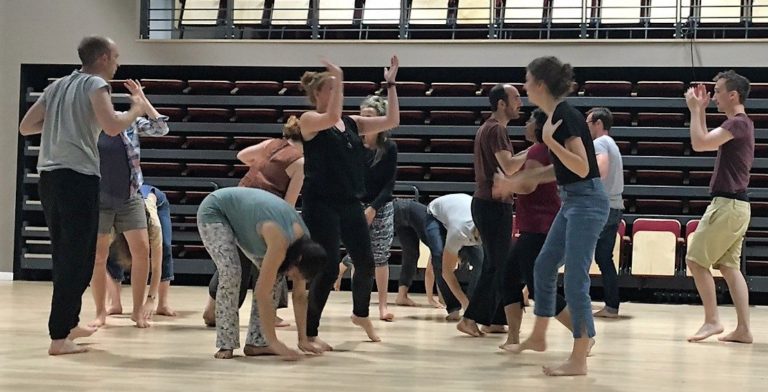 Mumbai Public Workshop
November 10th-11th, 2018
This year I will also run a public workshop in Mumbai. This workshop will focus on the theme of 'negative-time', exploring ways of dropping into, opening out from, and sliding between moments in time. Participants will explore and train the creative potentials of rhythm in movement, sound and language. These creative tools will be directly applied to solo/ensemble improvisation and devising, with this work being of particular interest to actors, dancers and physical performers as well as musicians with an interest in movement and language.
Contact me
here for further details
Crossing the Grain
Counterpoints of Movement, Music and Language
Melbourne 8-9 December 2018
& South of France 12-18 August 2019
A workshop led by Eilon Morris and Zoe Katsilerou, focusing on layering and transgressing rhythms of movement, language and music.
How do we alter or contrast an established tempo?
How do we work outside of our habitual sense of rhythm?
How do we find play and nuance in repeated material?
These sessions will offer participants opportunities to experience and explore some of the key rhythmic approaches discussed in Eilon's book, Rhythm in Acting and Performance, with Zoe also leading technical work on movement and voice. Informed by Eilon and Zoe's ongoing research into rhythm and relationships between movement and voice, these practices draws on principles of play, ritual and music, combining these in an accessible yet rigorous approach to training performers. Open to performers of all backgrounds and disciplines including actors, dancers and musicians with an interest in movement, sound and play.
Melbourne Venue: Temperance Hall, 199 Napier Street, South Melbourne
Times and Dates: 10am-5pm, 8th & 9th December 2018
Prices: Earlybird (booking before 9th Nov) $180; Unwaged $200; Standard $240
Contact: zoekatsilerou@gmail.com