John Britton, the artistic director of Duende writes:
 'Collision' looks at aspects of community – meetings, exclusions, belonging, communicating, rituals and the relationship of people to the spaces they inhabit. It charts the journey from 'I' to 'Us'.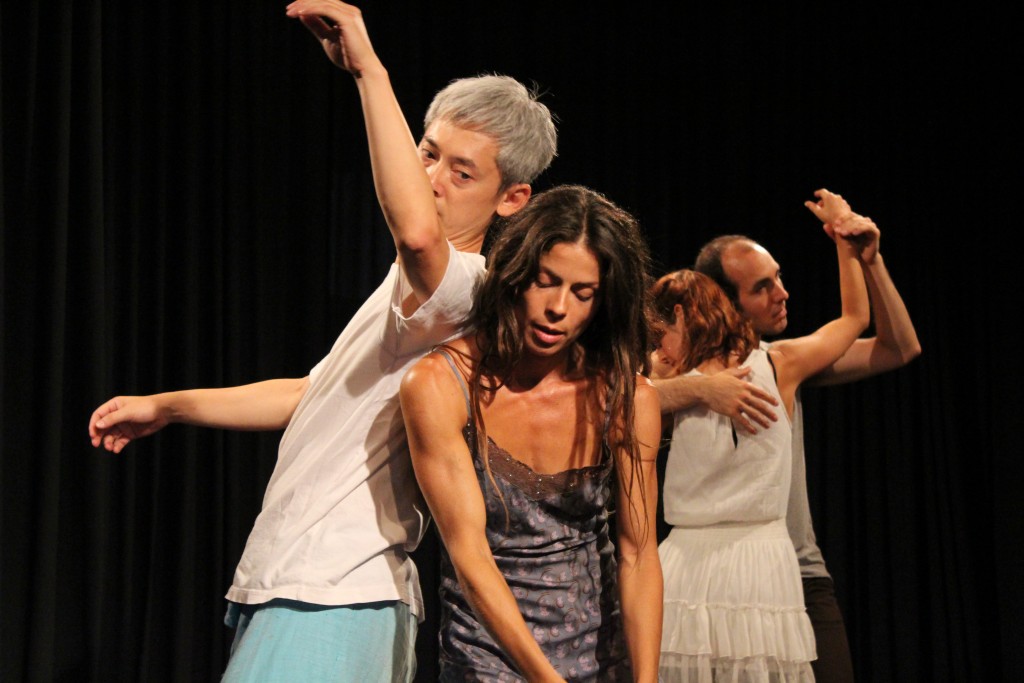 In 2012 performed with Duende in Collision #1 on Lesbos in Greece. Since then we have gone on to perform ten Collision nights in locations all over the world including Australia and the UK. The latest performance, Collision #10 taking place in Athens in October 2016. The philosophy behind these events is that the performance is an improvised encounter that occurs whenever three or more members of the company are in the same location. Often these pieces involve a collaboration with local performers and musicians.